iACD President Professor Peter Loomer was inducted as the Omicron Kappa Upsilon Dental Honorary Society on March 12, 2023 in Portland, Oregon USA.
Assisting in the induction was Professor Jon B. Suzuki, Executive Secretary-Treasurer of Omicron Kappa Upsilon. It should be noted that Professor Suzuki has served in this position for 33 years continuous.
OKU is a prestigious honor dental society in which only the top 12% of the dental school graduating class is selected for membership. Achieving a national officer position in the organization requires service and dedication to the profession and society.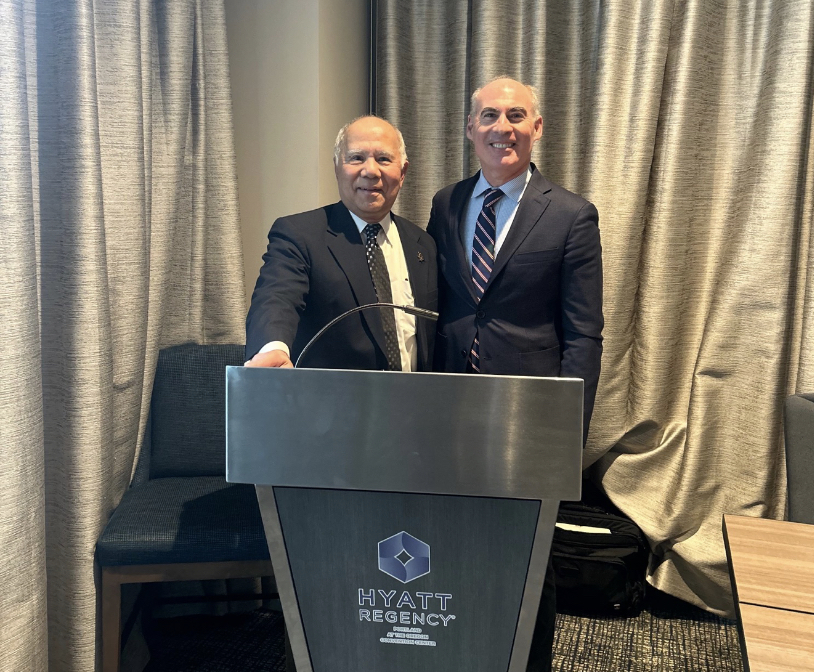 Brian J. Suzuki, Esq was awarded an Honorary Membership In Omicron Kappa Upsilon, National Honor Dental Society. Brian is entering his 10th year as Executive Director of the national USA and Canadadian Organization. IACD President and OKU President Professor Peter Loomer presented the Honorary Membership award to Brian and assisted by Immediate Past- President Dean Kenneth Chance. The ceremony took place on March 12, 2023, in Portland, Oregon USA.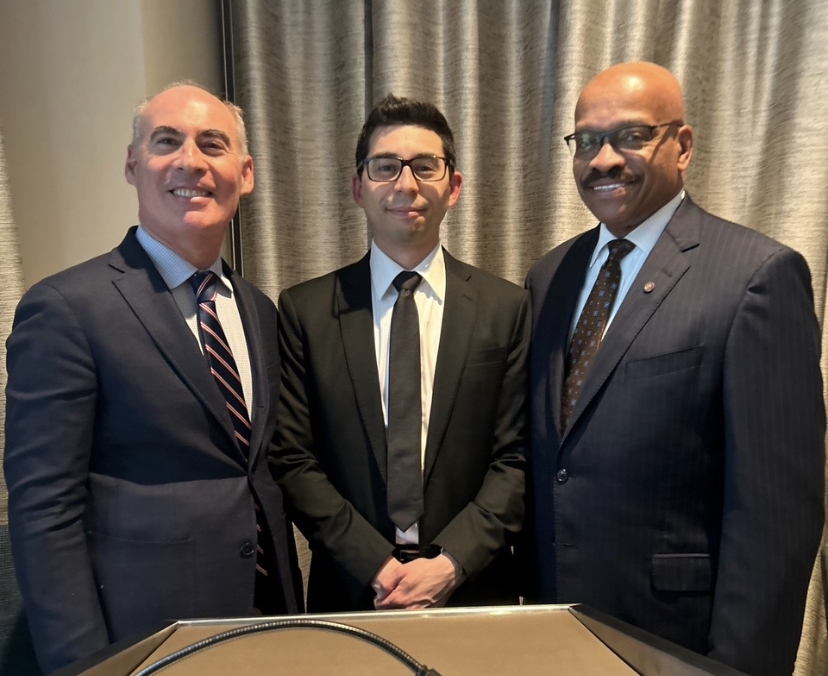 Portland, Oregon USA Convention Center where Omicron Kappa Upsilon Honorary Society met with delegates from 70 USA and Canadian Dental Schools.