The inauguration of the International Academy of Contemporary Dentistry (iACD) and the First Greater China Symposium was held at the luxurious Kowloon Shangri-La Hotel on November 11-13, 2016. The Congress attracted over 450 Dentists from across Asia and the United States, which included over 225 Dentists attending the pre-congress hands on workshop courses the day prior to the meeting.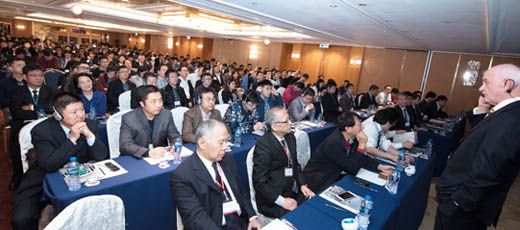 Professor Jon B. Suzuki, newly installed First President of iACD opened the Congress outlining the mission and objectives of the embryonic Asian dental organization. Professor Jon B. Suzuki described new trends for contemporary dentists who wish to further understand the relationship between oral health and systemic diseases and conditions.
A growing body of evidence supports bi-directional and synergistic mechanisms between periodontal diseases and Myocardial Infarction, Cardiovascular Accidents, Rheumatoid Arthritis, Diabetes, Pancreatic, renal, and oral cancers, Alzheimer's disease and Dementia, among others.
New York University, College of Dentistry co-sponsored pre-congress hands on workshops. Maxillary Sinus Lift Surgery complications were presented by Dr. Stephen Wallace and Maxillary Sinus Augmentation was presented by Dr. Paul Yu, Italy. Prof. Shohei Kasugai (Tokyo Medical and Dental University) moderated the Young Implantologist Podium. The young speakers from US, Japan, Taiwan and China delivered innovative presentations.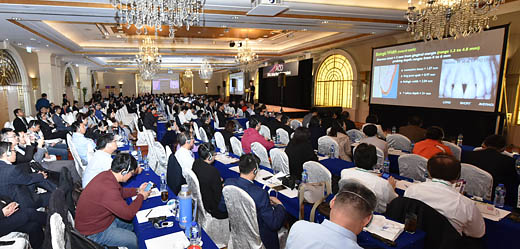 Professor Preston Miller, Program Director in Periodontics at University of South Carolina, USA, showed video periodontal mucogingival and plastic surgeries, with predictable root coverage. Professor Perry Klokkeveld, Program Director in Periodontics at UCLA, Los Angeles, CA, USA, described immediate loaded implants in the Esthetic Zone.
After an elaborate mixed Japanese and Chinese luncheon buffet, Professor Edmond Bedrossian, University of the Pacific, San Francisco, CA USA demystified the zygomatic implant placement and treatment plan, while, President – elect Professor Steven Shen, China, concluded the first day of the Congress on Reconstructive Precision Surgery for Oral and Craniomaxillofacial deformities.
Opening the second day of the Congress, Dr Jun Shimada, Japan, presented principles of predictable long term implant success in Maxillary Sinus grafted sites. The second speaker of the morning session, Dr. Paul Chang, presented on Digital Innovations is Esthetic Implant Dentistry. Dr. Joseph Kan, Loma Linda University, California, USA gave his usual outstanding 18 year + experience with Immediate Tooth Replacement in the Esthetic Zone.
The afternoon closed with outstanding speakers Dr. Ruong Chuan Cheng, China, on CAD/CAM and Dr. Paul P. Lin on Soft Tissue Management of Esthetic Implant Complications. Frequent Conference Coffee and Refreshment breaks throughout the Congress allowed all participants to visit the exhibitors who lined the corridors and exhibit hall. At the end we received the closing remarks from Pro. Hirofumi Kido (Fukuoka Dental College).
The Dinner Gala attended by over 400 Participants and guests took place in the Harbour Room, Kowloon Shangri-La Hotel. Professor Jon B. Suzuki and Dr. Steven ZG Xue along with Dr. Bor-Jia Kuo, served as Masters of Ceremonies for the delightful stage entertainment.
This young, energetic Asian Dental Organization has a bright future for meetings planned for New York University, New York May 5-7, 2017 (program co-chairman Professor Preston Miller and Professor Jon B. Suzuki) and Shanghai, China May 25-28, 2018 (program co-chairman Professor Steve G.F. Shen and Professor Jon B. Suzuki).
Respectfully submitted,
K. Matsumoto
Executive Director
Click to view the photo gallery and two slideshows of the HK event